SilverTip Telematics' RS-232 Serial Spy is a low-cost hardware solution that will help you quickly and easily diagnose communications problems on half duplex RS-232 circuits. Since most laptops and computers available today do not include an RS232 hardware interface, the SilverTip serial spy includes a built in serial to USB adapter so that you can plug directly to your PC without the need for additional adapters or other bulky cabling. With the included USB cable you can monitor both ends of the RS232 circuit with any standard terminal emulator such as HyperTerm, RealTerm, and Tera Term. The USB communications uses conventional Virtual COMM Port over USB communications. USB drivers are included with the package.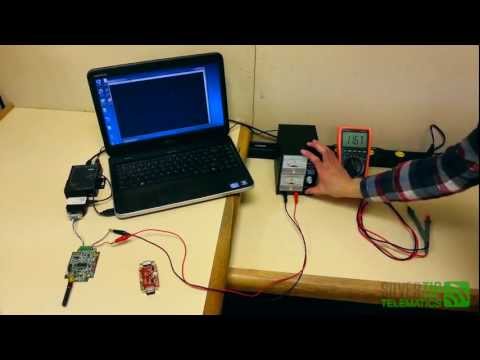 Installation
We are happy to provide installation at no additional cost
Contact Us
Feel free to contact SilverTip Telematics for any inquiries – Chat with us live or contact us
Key Benefits
No Jury-Rigged Cabling
A compact package with reliable connections with fully tested hardware
Low cost solution
Committed in providing great quality at a low price
Free Data Monitoring Software
SilverTip Telematics will provide you the monitoring software at no additional cost or use any terminal emulator software with your spy device
Save Time and Money
Save time debugging systems and quickly monitor RS232 communications protocols
Other Features:
Baud rates from 300 to 921600 baud
Includes PC-compatible device drivers, 3 feet Mini-B USB Cable
Easy to use, plug and play full-speed USB 2.0 compliant device
USB virtual COM port full-speed USB 2.0 compliant device
LED indicates data received by USB port
Usable as a standard pass-through DB9 cable
Data transmission monitoring and logging
What is the RS-232 Serial Spy
Serial Spy is defined as: a one-on-one communication link between Data Terminal Equipment devices, such as a PC or a printer, to a Data Communications Equipment device, typically a modem. Between these two devices, they transmit and receive data across a cable. With a particular special cable, it is possible to have a third device to monitor the data.
Applications
Debugging, testing, and troubleshooting: Equipment, circuits, software applications on serial data communication networks
Software development, lab bench or field
Utility meter readings
PC-based control
Lottery and gaming
Credit authorization
Industrial control systems
Remote monitoring of serial communications systems
Specifications
Networks Supported
N/A
Physical Dimensions

Length: 3.114″ (79 mm)
Width: 1.680″ (42.67 mm)
Height: 0.794″ (20.17 mm)

Power Specifications

Input Voltage: 3.0 to 5.5 V (USB Powered)
Current: ~13 mAmps

Environmental

Operating: -40°C to 85°C
Storage: -65°C to 150°C

Firmware Updates
N/A
Data Logging
N/A
Inputs/Outputs

1 x Female DB9 to connect to PC or a Ethernet/Wi-Fi device
1 x Male DB9 to connect to RS232 Device
1 x Micro-USB to connect to PC for monitoring

User Interface
Power Saving Modes
N/A
Other Features/Hardware

Serial Baud Rates

300 Baud to 921600 Baud
8 bits No Parity
Inverted or normal polarity supported

Universal Serial Bus (USB) Interface

Full speed USB
USB 2.0 compliant
Windows drivers for Windows XP (SP2 or later), Vista, 7